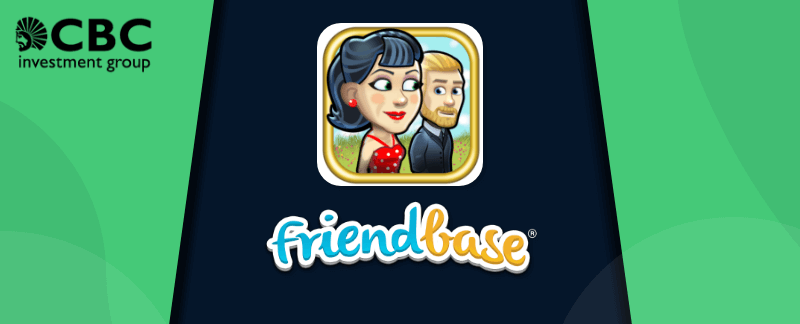 Det har skett flera stora förvärv och investeringar inom spelindustrin den senaste tiden. Spelbolaget Take-Two förvärvar social gaming och mobilspelsbolaget Zynga för 115 miljarder SEK, och blir därmed ett av världens största spelbolag, Microsoft gör sitt största förvärv någonsin och köper Activision Blizzard för hela 600 miljarder SEK, och den sydkoreanska spelutvecklaren WeMade köpte nyligen social gaming-utvecklaren SundayToz för cirka 1 miljard SEK. 
Förutom förvärven har den sociala spel-plattformen Rec Room tagit in kapital på cirka 1,5 miljarder SEK till en värdering på cirka 30 miljarder SEK. Samtidigt satsar Facebook som bekant rejält på sin metaverse-plattform, bolaget spenderade förra året 10 miljarder SEK på att utveckla hårdvara, mjukvara och innehåll till plattformen. Spelmarknaden fortsätter således att växa. Inte minst segmentet social gaming som ses som en av de starkaste trenderna i spelbranschen.
"Social gaming is taking more and more interest year by year. Players want to enjoy social intimacy and the accompanying feelings of challenge, competition, and self-affirmation. This while enjoying the events of the game. Spectators like to watch other players' skills and strategies to imitate them. Although social gaming was available before the pandemic, this trend boomed during restrictions whether the social interaction occurs across platforms like Twitch and YouTube or within the game itself like Roblox and Fortnite" skriver Amico Hoops i sin lista över förra årets största spel-trender.
CBC-investeringen Friendbase, med över 80 000 aktiva medlemmar och tre miljoner nedladdningar. Plattformen har fått ungdomar från olika delar av världen, framför allt Brasilien och Indien, att börja använda tjänsten. Friendbase är en social plattform där ungdomar kan mötas, chatta och spela spel med varandra. Den är byggd utifrån målsättningen att bli en global community för tonåringar från världens olika hörn.
– Vi har skyndat långsamt och medvetet byggt upp en bred användarbas över hela världen samtidigt som vi har framtidssäkrat den tekniska plattformen. Nu står vi rustade att skala och växa obegränsat och har teknik som möjliggör såväl AR som VR-tillämpningar. Vi satsar på att bli nästa stora tillväxtraket i det här segmentet, säger Deborah Lygonis, vd för Friendbase.
Friendbase
Friendbase community består av öppna virtuella ytor där medlemmarna kan umgås med varandra i olika rum. Med flera underhållande och lärorika spel, quizzar samt att använda integrerat innehåll från tv-kanaler eller andra partners.