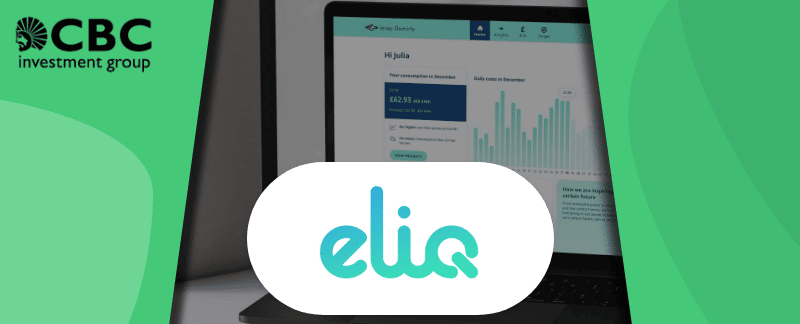 I slutet av 2021 lanserade Jersey Electricity en ny app för att deras kunder ska få bättre överblick och kunna styra sin energikonsumtion, och för att bolaget ska komma närmare sitt om att bli koldioxidneutrala år 2030. Appen är utvecklad av CBC-investeringen Eliq.
"The launch of the app did have an impact on how our customers perceived us as a utility and energy provider. We believe that it has significantly contributed to not only our engagement with our customers but it has also enabled them to become more empowered when understanding their energy consumption", säger Werner Bornman, Director of Technology, Jersey Electricity i en nyhet på Eliqs hemsida.
Jersey Electricity är det enda energibolaget på ön Jersey utanför Storbritanniens kust och har cirka 50 000 kunder. Med den nya appen som Eliq har utvecklat kan deras kunder bland annat få prognoser av framtida energikonsumtion, lägga upp budgetar för att kontrollera kostnaderna, få varningar för hög prognostiserad användning, Energianvändning, och en detaljerad statistisk överblick av vad som förbrukar mest energi i hemmet.
"The app helped one customer to save £8.00 per day by quickly highlighting a fault on their heating system which would have otherwise gone undetected until they received their bill, which by then, would have been significantly inflated", säger Brian O'Gorman, Head of Customer Care på Jersey Electricity till Eliq.
Läs mer om Eliqs samarbete med Jersey Electricity
Se Jersey Electricitys lanseringsfilm här (eller nedan)
---