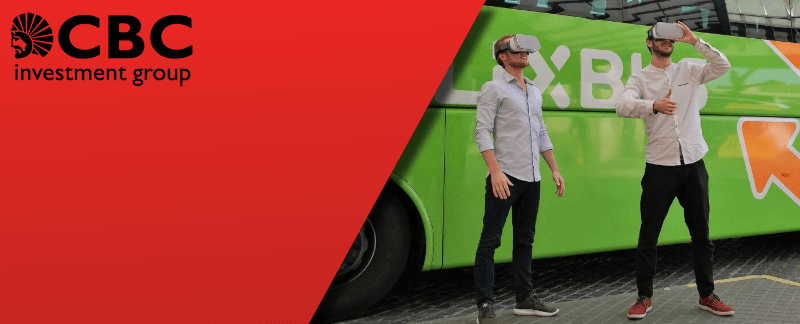 Inflight VR's virtual reality entertainment tested on FlixBus long-distance buses
Inflight VR and FlixBus successfully completed their first test drives during which Inflight VR's virtual reality travel entertainment solution was offered to FlixBus passengers. The test included a return drive from Barcelona to Montpellier, each trip lasting some four to five hours during which the entertainment system could be experienced by the passengers.
"I was totally amazed and surprised by the quality of the experience. Mind-blowing!"
The two test drives delivered very encouraging results both technically as well as in terms of overall passenger feedback. "It's the first time we were able to enjoy a virtual reality entertainment system", enthusiastic passengers commented, "and it's perfect for long bus rides like this. It makes the space around you appear much wider and gives you a nice feeling of relaxation."
With an 85 percent satisfaction rate, the result is comparable to that of airline passengers. In terms of content, the Virtual Reality options offered in the devices were also equivalent, further validating the product.
"This initial trial is extremely encouraging for further deployment of our system", says Head of Business Development Raphael Baumann. "It also demonstrates that our VR entertainment platform is easily adaptable to different operational environments." To ensure the system's suitability inside a bus environment, the technical experts of the Inflight VR team had previously undertaken several necessary adaptations.
Further tests are planned on different routes across Europe in the months to come.