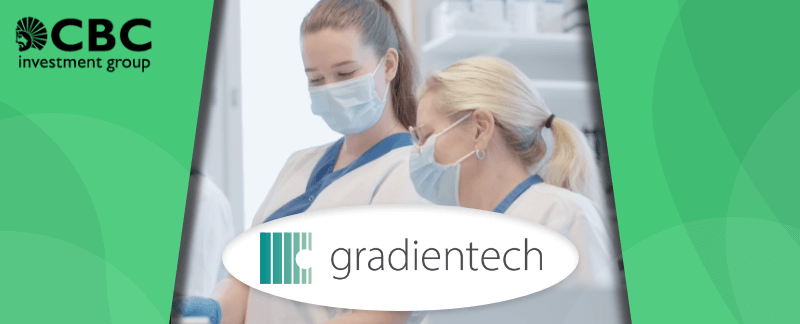 CBC-investeringen Gradientech har tecknat exklusiva distributionsavtal med Triolab-gruppen för att kommersialisera diagnostiksystemet QuickMIC i Sverige, Danmark, Norge, Island och Baltikum.
"Vi är väldigt glada över att kunna presentera Triolab som distributör av vårt QuickMIC-system för viktiga marknader i Europa. Triolab är en stark partner med ett mycket gott rykte – kända för sin kompetens, höga kvalitet och starka engagemang för kundservice", säger Sara Thorslund, vd för Gradientech i ett pressmeddelande.
Som en del av Addlife är Triolab-gruppen den största oberoende distributören och supportorganisationen för klinisk diagnostik och life science-produkter i Norden och Baltikum, där de representerar flera av världens ledande leverantörer.
"Avtalet med Triolab, som är den ledande distributören i regionen i vårt marknadssegment, är ytterligare en milstolpe på vägen mot vårt mål att bli den ledande lösningen för snabb AST", säger Peter Karlberg, VP Sales på Gradientech, i pressmeddelandet.
"På Triolab vill vi säkerställa att våra kunder har möjlighet att använda den senaste tekniken och ge patienterna bästa möjliga vård. Sepsis är ett livshotande tillstånd som utvecklas som en reaktion på infektion och kräver akut antibiotikabehandling. Eftersom antibiotikaresistens idag är ett stort och växande globalt hot och den nuvarande standardtestningen av antibiotikaresistens (AST) tar för lång tid finns ett behov av snabbare diagnostik. Vi är därför glada över att starta samarbetet med Gradientech för att hjälpa sjukhus att ge snabba AST-resultat på rekordtid, så att sepsispatienter kan få individanpassad antibiotikabehandling snabbare än någonsin – och samtidigt bekämpa antibiotikaresistens", säger Kai Rantanen, Head of the Board på Triolab-gruppen, i pressmeddelandet.
Gradientech har sedan tidigare ett exklusivt distributionsavtal för kommersialiseringen av QuickMIC® i Österrike, Schweiz och östra central Europa med Biomedica.