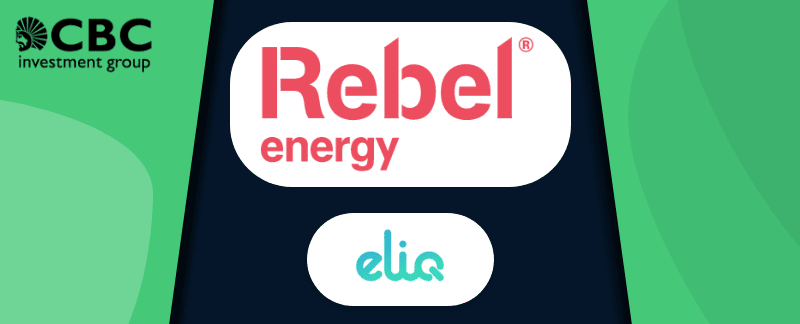 Det brittiska elbolaget Rebel Energy har tagit hjälp av CBC-investeringen Eliq för att utveckla en app till deras kunder som ger all nödvändig information och data om energiförbrukning och hur de kan energieffektivisera hemmet. Rebel Energy är ett av många internationella elbolag som tar hjälp av Eliqs unika energiplattform.
"It has been great to be able to lean on the technological know-how of Eliq in order to bring this app to our customers. Now our customers can better manage their energy use. Rather than waiting for their monthly bill, people can log on whenever they want and gain a deeper insight into how much they are spending in real time", säger Bwalya Kasase, Head of Operations på Rebel Energy.
Efter att appen funnits tillgänglig i App Store och Google Play hade över 60 procent av Rebel Energys kunder laddat ner den. Rebel Energy kommer nu fortsätta samarbeta med Eliq för att utveckla en kundportal.
"Energy inefficiency is a large problem in the UK. Wastage costs money and harms the planet. Rising energy costs make this even more urgent. By choosing Eliq, Rebel provides yet another additional service to their customers, giving them the tools to understand their consumption through intelligent energy insights. Rebel customers will be empowered to take action on their energy usage, save money and get a better feeling of being in control", säger Alex Ross, Client Success Manager hos Eliq.
Rebel Energy är det senaste i en lång rad av internationella energibolag som anlitar Eliq för att hjälpa konsumenterna minska energiförbrukningen, andra exempel är norska Innlandskraft, brittiska E (Gas & Electricity), finska Lumme Energia, litauiska Ignitis och brittiska Jersey Electricity.
---
CBC-investeringen Eliq AB är ett svenskt techbolag med säte i Göteborg, verksamt inom intelligent energimätning uppkopplat mot IoT lösningar för hemmet. Eliq AB har utvecklat en produkt som med hjälp av en speciell sensorteknik erbjuder rådgivning, övervakning och automatisering av energiåtgången i våra hem i realtid. De möjliggör även integration med smarta hem lösningar för ett bekvämare och säkrare hem avseende sensorer, kameror, automatisering av ljus, ljud, uppspelningsenheter, köks- och badrumsutrustning med mera. Bolaget var bland de första i världen med att sälja en produkt som mäter, analyserar, övervakar och visualiserar energidata i realtid.