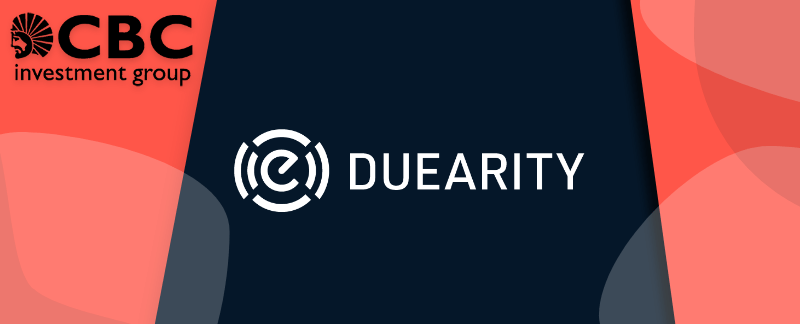 Branschmagasinet MedTech Outlook har utsett Duearity till en av "Top 10 MedTech Startups in Europe 2021". MedTech Outlook framhåller Duearitys korta utvecklingstid för produkten Tinearity, som färdigställdes på cirka 18 månader, samt att bolaget lyckats applicera "bone conduction technology" på ett nytt och intressant sätt. Medtech Outlook skriver även att Duearitys AI-system är en lovande innovation och att bolaget har goda förutsättningar att lyckas på marknaden:
"Having a deep understanding of the people who have problems with tinnitus, Duearity has set the mission to bring intelligent solutions that will offer this patient population the opportunity to live a healthier life. The company aims to offer solutions in the form of Tinearity and Tinearity-AI. On the one hand, Tinearity transmits white noise using Bone Conduction Technology to the inner ear in order to relieve symptoms and facilitate everyday life for those suffering from tinnitus. On the other hand, Tinerarity-AI aims to help people easily cope with their problems. By measuring body values and collecting those in an app and cloud solution, the product can use algorithms to help people predict when tinnitus symptoms may worsen."
Som ett första steg i utvecklingen av AI-systemet har Duearity genomfört en lyckad proof of concept, där ett prototypsystem har byggts som visar att bolagets koncept är genomförbart. AI-systemet beräknas vara färdigt för lansering under 2024. Det finns i nuläget inget system som motsvarar Duearitys koncept och det kan därför betraktas som unikt. En patentansökan är sedan tidigare inlämnad och Duearity har fått mycket positiva indikationer från marknaden gällande AI-systemet.
Läs hela artikeln i MedTech Outlook