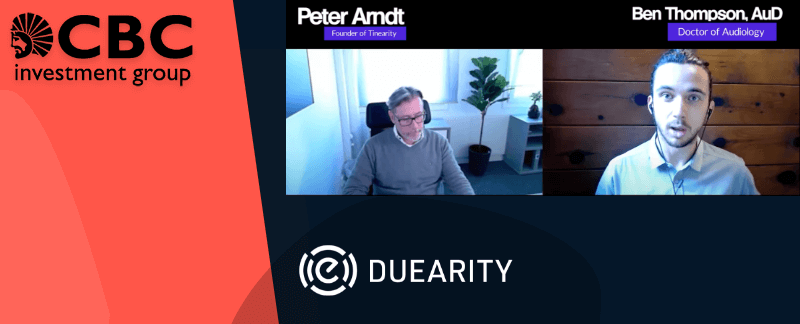 Duearitys grundare Peter Arndt intervjuades nyligen av Ben Thompson, doktor i Audiologi och grundare av Pure Tinnitus, om Duearitys teknik, forskning och produkt Tinearity. Duearity och Pure Tinnitus arbetar mot samma mål – att hjälpa människor bli fria från tinnitus. Peter Arndt kommenterade bland annat Duearitys utvecklingsarbete med Tinearity:
"It's on track and we hope that we can release it somewhere in the beginning of next year, depending on FDA and the situation in Europe."
Se hela intervjun nedan.