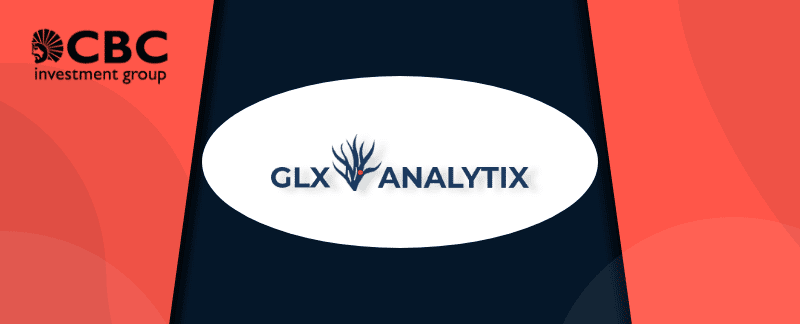 Det Silicon Valley-baserade investment-bolaget DigitalDX och Danmarks största Venture Capital-bolag Vækstfonden investerar i GLX Analytix. Finansieringsrundan kommer hjälpa GLX att utveckla en kommersiell produkt baserad på bolagets unika teknologi.
"We are thrilled to have investors who understand the need for early detection and monitoring of chronic diseases and our mission to bring personalized medicine to millions of people worldwide. This investment will help fund our company's growth and the translation of our early discoveries and validation into a market-ready product", säger Brian Della Valle, vd GLX Analytix i ett pressmeddelande.
DigitalDX är ett Venture Capital-bolag bestående av framgångsrika Silicon Valley-investerare inom digital hälsovård, och medicinsk personal som utnyttjar AI och big data-teknik för att diagnostisera globala hälsoproblem med särskilt fokus på att diagnostisera sjukdom tidigare, mer exakt och mindre invasivt.
"Brian's research and validation of the glycocalyx for early detection of disease are game-changing. We are at a pivotal moment in personalized healthcare, and GLX Analytix is poised to vastly improve patients' lives with their innovative platform", säger Michele Colucci, grundare och Managing Partner hos DigitalDx Ventures i pressmeddelandet.
Vækstfonden grundades 1992 av den danska regeringen och finansierar innovation och tillväxt i danska företag.
---
GLX Analytix är ett biomedicinskt bolag med bas i Danmark som har utvecklat en ny teknologi för att identifiera en biomarkör. Det kan i sin tur leda till att neurologiska sjukdomar som multipel skleros, Alzheimers och Parkinsons sjukdom kan upptäckas och diagnostiseras 15-20 år tidigare än vad dagens teknik klarar av. Hjärnforskaren Brian Della Valle grundade bolaget 2019 och är även vd.