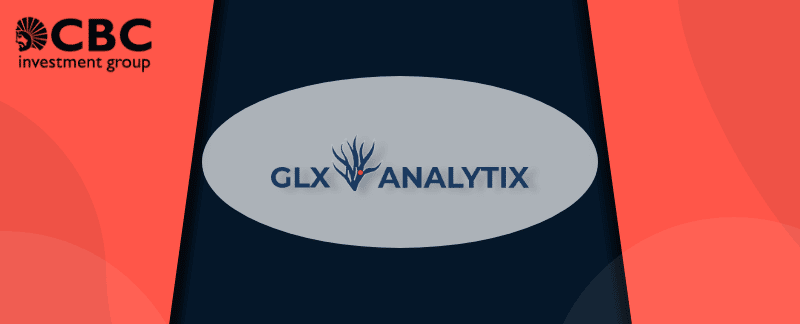 CBC Investment Groups nya investering GLX Analytix är ett biomedicinskt bolag med bas i Danmark som har utvecklat en ny teknologi för att identifiera en biomarkör som i sin tur kan leda till att neurologiska sjukdomar som multipel skleros, Alzheimers och Parkinsons sjukdom kan upptäckas och diagnostiseras 15–20 år tidigare än vad dagens teknik klarar av. Hjärnforskaren Brian Della Valle grundade bolaget 2019 och är även vd.
"There is a lack of quality biomarkers for chronic diseases. Patients are left in the dark when it comes to diagnosis and monitoring of their condition. Current standard of care arrives to late, after damage has occurred to the body, and treatment start later with less chance to succeed. our winning aspiration is to provide the best biomarkers for early diagnosis and monitoring of chronic diseases. Accomplishing this will significantly improve lives, health, and wellbeing of people all over the world", säger Brian Della Valle.
Bolagets egenutvecklade teknologi plockar ut glycocalyx-komponenter från blodet och sätter ihop signalen genom maskininlärning. Detta resulterar i en signatur som ett avtryck eller signatur som påvisar aktiv sjukdom.
"Our solution is hidden in a seaweed-like forrest on our blood vessel wall, called the glycocalyx, or the GLX. After almost ten years of research, we discovered that this cardiovascular forrest is released into the blood in response to inflammation and disease. At GLX Analytix, we pluck this distress signal out, producing a fingerprint we call the GLX signature. Armed with the GLX signature, and pattern protection, we aim to disrupt the health care industry broadly through patient-centric solutions and bringing a new tool for drug development."