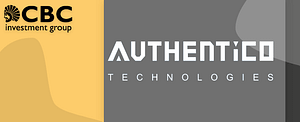 Nyhetssidan Threat Technology rankar Authentico Technologies som ett av Sveriges främsta företag som driver utvecklingen framåt inom IT- och nätverkssäkerhet. Threat Technology har bland annat tittat på innovation, tillväxt och hur företagens lösningar påverkar samhället.
Med den patenterade tekniken Ciphra säkrar Authentico Technologies lösenord och persondata hos företag med online-plattformar. Ciphra används redan av flera referenskunder och i november 2020 startade bolaget upp ett helägt dotterbolag i USA.
– Vad roligt, det känns väldigt kul att bli omnämnda i det här sammanhanget. Vår lösning ligger i tiden och är unik, Martin Fabiansson, vd på Authentico.
Threat Technology om Authentico Technologies:
Founded in 2011, Authentico Technologies focuses on problems within cybersecurity whereas their patented solutions are the results of scientific research. Authentico Technologies has built a password storage solution for companies that has top security requirements without sacrificing usability, scalability and user experience.
Their patented technology processes secret data at the hardware level and stores the processed data, which can be stored and used for verification of the secrets, but it is impossible to recover the actual secrets from the stored data.